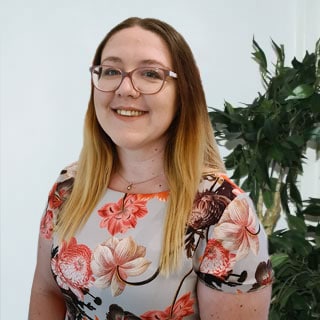 Contact Me
Do you have a question?
Please use this form to contact me directly.
Teagan Payne | Production Manager
Teagan grew up in Tullibigeal, a super small country bumpkin town and went to Tullibigeal Central School & Kildare Catholic College – boarding school.
Teagan has a Google Analytics IQ and is currently studying a TAFE certification.
Her interest in the marketing profession stemmed from her previous employment introducing her to it.
Creativity the way words can shape someone's opinions and the fact marketing is absolutely everywhere made Teagan very keen and interested for the last 4 years.
Teagan's greatest strength in the workplace is her need to help literally everyone with anything, and is that person the team calls to help them figure out anything about our system or a product.
Some of her hobbies/interests consist of being a big Harry Potter/Marvel/Lotr nerd and being obsessed with Sharks, swimming with them twice with at least another 2 trips planned. She loves reading, walking and attempting to train her puppy Milo, netball and nrl.
Teagan is a bubbly, organised but only at work not in life, a little adventurous, trying and doing things a normal Joe wouldn't do.
Her family call her a daredevil because she's swam with sharks twice, climbed the harbour bridge, been bungy-jumping and jumped off auckland tower!